What is eduroam?
eduroam is a secure, world-wide roaming access service developed for the international research and education community.
eduroam allows students, researchers and employees at any College of the Rockies' campus to obtain internet connectivity across campus and when visiting other participating institutions by simply opening your laptop.
---
Where can I use eduroam?
Whether you're moving across campus or spending time studying or working at a satellite campus, eduroam provides you seamless internet connectivity.
More than 10,000 eduroam hotspots are available at universities, research centres, academies, many schools, and other research and education institutions in more than 100 territories around the world. As eduroam grows, more and more hotspots are appearing in additional places such as libraries, museums and public spaces such as railway stations and coffee shops.
Wherever you see 'eduroam' appear in your list of Wi-Fi networks, you can get online!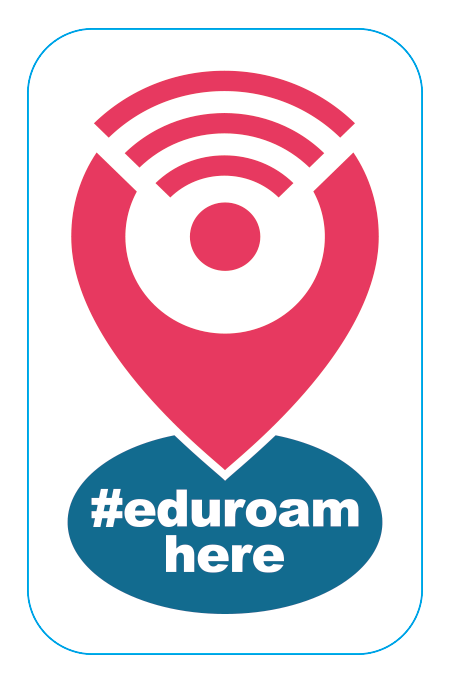 ---
How does it work?
With eduroam installed on your laptop, mobile phone or other device there's no need to request special accounts or borrow other people's IDs – just activate your device and you should be online.
eduroam's secure and privacy-preserving technology means that there is no need to enter usernames and passwords through insecure web browser forms. Your device will identify a valid eduroam access point and log-in automatically. Your password is never shared with any of the access points.
Your password for your online identity is your College of the Rockies ID. Example: c1234567@cotr.bc.ca and your network password.
---
Get Started
Visit the eduroam Configuration Assistant Tool (CAT) and click the large blue button that says "eduroam user: download your eduroam installer", then select your home institution.
If you experience technical difficulties please contact helpdesk@cotr.bc.ca for assistance.
Click on images below to enlarge.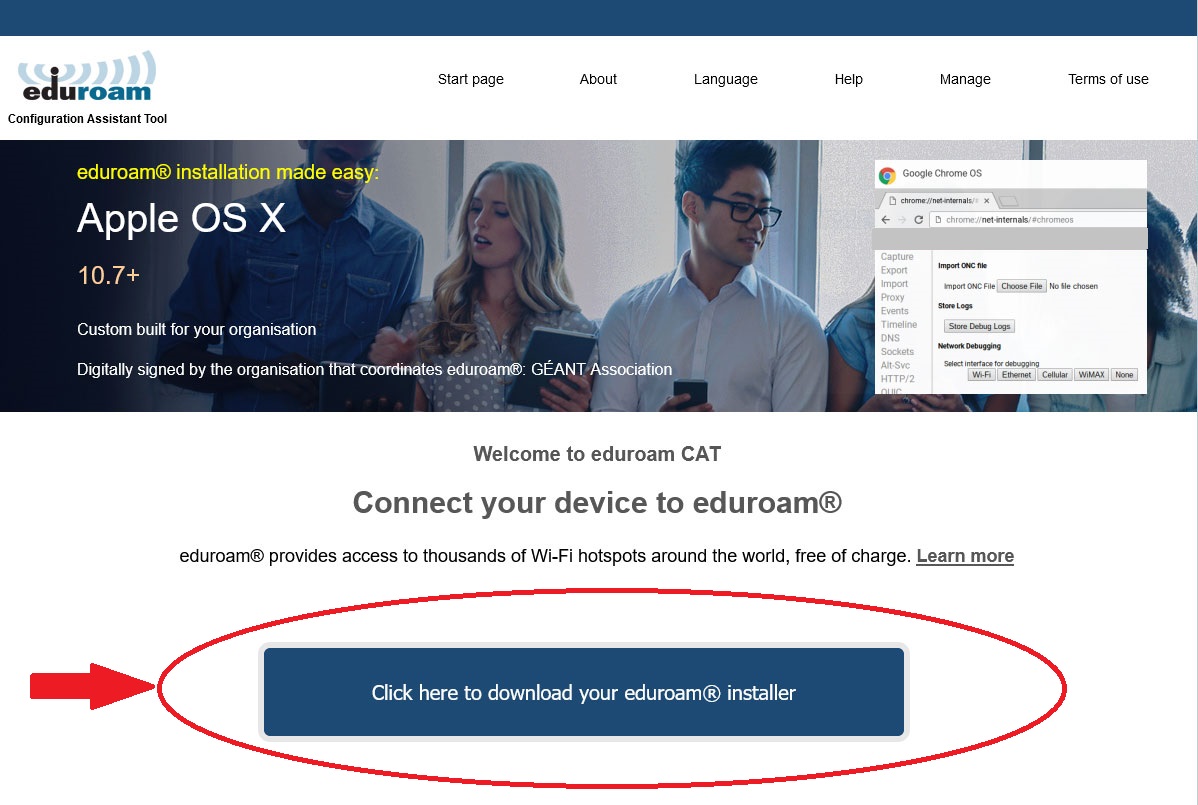 What Does it Cost?
Thanks to global agreement, the eduroam wi-fi roaming service is free-of-charge to users!